I am a visiting Lecturer and Motivational Speaker, an Entrepreneurship Educator, Enterprise Designer and Innovation Advisor, as well as an experienced Consultant and Business Coach
Recent Educational Projects
ISD: 2012 to 2015

Enterprise Design and Innovation Advisor
ISD Institute for Sustainable Design
UWTSD University of Wales Trinity St.David
ISD and the UWTSD university environment gave me the opportunity to meet and work with a diverse spectrum of enterprising people from all walks of life and all sectors of industry.
Inventors, innovators, designers, entrepreneurs, marketeers and communicators, technicians, academics, researchers and investors. Dynamic people who want to make a difference socially, culturally, economically and environmentally.
I got to encourage and advise, developing ideas, assisting research, designing business models, building teams, helping to plan and communicate effectively, finding strategies, resources, routes to market, building diverse networks and designing better more innovative and sustainable enterprises, enabling growth, sustainability, resilience and connectivity.
START BEE: UK Advisor for Social Entrepreneurship at Start Bee - innovative fast track learning company
SMUDGE: Swansea Metropolitan University: innovative 4 day entrepreneurship summer course that brings together graduates from the design and business schools
CIME: Swansea Metropolitan University: entrepreneurship and innovation taster workshops aimed at creating growth for micro-businesses and SME's in West Wales


Newport & Gwent Enterprise: Taste of Enterprise project - entrepreneur workshops and mentoring


Welsh Assembly Dynamo Role Model for Enterprise: entrepreneurship and innovation talks in schools, colleges, universities and community enterprise initiatives


Prince's Trust: mentoring start-up enterprises


Cultural Enterprise Wales: Creative Industries mentor for SE Wales
HOVIP: heads of the valleys innovation programme: mentoring established businesses and start-up enterprises
Course design and consultancy: for Colleges, Universities and enterprise initiatives
Other Educational Experience:

Thames Valley, Brunel and City Universities: Lecturer and Course Tutor

Kingsway College: Consultant

Training and Enterprise Councils: Course Designer & Training Provider

Camden Mix: Music Forums Producer and Presenter

Haringey Arts Council: Lecturer and Course Tutor

Hackney Music Development Trust: Lecturer & Forum Presenter

The Midlands Music Mix Conference: Consultant. Keynote Speaker & Forum Presenter

The Musicians' Union: National Seminar Tour

Virgin Records, Polygram Group, EMI Records: H R Consultant

East West Records: A&R Consultant
helping enterprising people be more creative and creative people be more enterprising
I have been actively engaged in the Cultural Industries as a creative practitioner and entrepreneur since 1977 and as an entrepreneurship educator and mentor since 1983 when I started an innovative advisory service for musicians and creative entrepreneurs in London.
I went on to form Music Business Training Ltd in 1989 which was the first independent training initiative of its kind in the UK assisting in the development of over 5,000 individuals or enterprises.
I set up Creative Enterprise Consulting in 1994 providing advisory services and presentations to enterprises, universities, colleges, professional associations and industry initiatives, working in this capacity alongside my own creative and business projects to the present day
Media appearances and coverage
Media Wales, London Weekend Television, UKStyle, Sky News, Radio 5 Live, Greater London radio, Talkback Radio, Evening Standard, Time Out, M Magazine, Music and Training-related publications.
a selection of recent client TESTIMONIALS...
Wolfstone International Translation and Media Production Services

"Julian has been a great help to Wolfestone. He introduced us to the right people, helped to set up a new VoiceOver service and as a result we have successfully launched a new branch and employed new staff. He is always positive and helpful and is a pleasure to work with."
Anna Bastek Co-Founder www.wolfestone.co.uk
APPRECIATE - Full Service Creative & Digital Agency

"Since we started the mentoring sessions we have been able to focus our efforts and together clarify a route forward. Working with Jules Mallory Skinner has resulted in a number of top-level contacts. We are very impressed and the support given has been invaluable and therefore much appreciated".
Shah Director | Founder http://appreciate.agency/
Marcus Keegan - Whisperdrone

"Jules is a great ambassador for the Swansea Metropolitan University and the ISD projects. His infectious enthusiasm always leaves me feeling motivated. He is always keen, helpful and knowledgeable. He has facilitated many aspects of my business start-up process with access to courses, information, good advice and guidance. He is regularly keeping me up to date with meetings and events that will aid my business and sends links to interesting and more importantly, relevant web articles."
Marcus Keegan Still Photography, Video Production, IR, Thermal, 3D modelingmaking quality aerial photography affordable http://whisperdrone.com/
Rhian Goodhand - Goodhand Glass

"My business start up plan was coming together and I knew I needed help to sound board ideas and receive guidance. I approached Jules and asked if he would mentor me and he agreed. In our second meeting we discussed finance and different ideas for raising funds for my business start up, I remember going into the meeting with no idea of how to raise even £500 and left with a head full of ideas – Grants, loans, bursaries, crowd funding. I felt I could do this... my business was going to happen.The next meeting Jules really pulled me together. I had had an offer of full financial support for my business start up from a very good friend. What brilliant news? Not! I panicked. I have always been a very independent person and never had an offer as generous as this in my life. My head was all over the place. Jules just asked a few key questions and it all made sense. I went home agreed the deal and seriously started my business.Jules is very approachable, he has a relaxing persona, but his mind is very switched on to business management and working with him has given me a clearer path to starting up my business".
Rhian Goodhand www.rhiangoodhand.co.uk
Dr Ben Reynolds - Trilein Ltd - Regeneration Consultant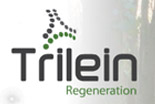 "I run a regeneration consultancy practice, based in Swansea and working across Wales and England. Much of our work involves finding creative ways to solve complicated problems to make more sustainable places and communities and we are always looking for new ways of working. Historically our focus has been on public and third sector work, but increasingly we are aware of the private sector's interest in new ways of working through Corporate Social Responsibility and increasingly through social enterprise approaches. We have recently developed a relationship with Jules from ISD and he has been excellent, helping move us towards developing new markets in the private sector, developing our networks and contacts and structuring our business offer to 'productise' some of our services. His extensive knowledge and experience, coupled with a creative mind, is exactly the sort of support that businesses like ours need. The flexible structure of the support is also ideal – having someone you can call on to fit with your needs rather than having to fit with rigid delivery mechanisms is a breath of fresh air. Wales needs more entrepreneurs and to do that we need creative, flexible support like this. I'm happy to recommend Jules and the ISD team to anyone looking to grow and develop their business ideas".
Ben Reynolds, Director Trilein Ltd. www.trilein.com
Rob Thompson - Singer-Songwriter, Musician, Producer, Music Manufacturer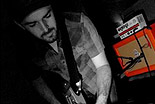 "Jules Mallory-Skinner has been helping me out with my music career over the past few months. His advice and many connections have proved invaluable to me. He is a great motivator and ideas man. I look forward to gaining further insights and knowledge from my first ISD workshop next week".
Rob Thompson myspace.com/robthompsonofficial
Jayne Bromfield - Mwnki Creative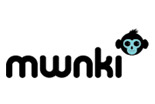 "Spending time with Jules Mallory Skinner has been invaluable. His business acumen together with his boundless enthusiasm is inspirational and has given me the confidence to move my ideas forward. He has suggested directions, which I would never have envisaged. I'm currently in the process of following up on his advice and would hope that when needed I could call upon him for advice on moving forward to the next stage".
Jayne Bromfield www.mwnki.com
Huw Rees - Audio & Event Production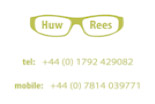 "Personally I found Jules to be invaluable in helping me refocus on both core and periphery business activities. I have now actively marketed one of my core business activities and redesigned certain elements of my other two core activities. I would wholeheartedly recommend Jules to anyone interested in the redesign of their business activities. Cheers."
Huw Rees | www.rhonddastreetstudio.co.uk
Danielle Rees - Fashion Styling & Recycling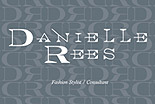 "ISD are providing a fantastic opportunity for people setting out in business, by setting up workshops and seminars that provide relevant information, alongside networking opportunities and access to a team of professionals with a wealth of expertise. They are also extremely friendly, full of enthusiasm and very helpful. I personally gleaned a huge amount from the two-day "Launchpad" session, it opened my eyes to numerous ideas and aspects that I needed to consider for my business. I would also like to add that Jules Mallory Skinner radiates enthusiasm and has an infectious positive energy that I find particularly valuable, especially on a one to one level. These mentoring sessions have been even more beneficial to me, as I can hone in on particular details."
Danielle Rees www.daniellerees.co.uk
Jenny Lee Katz - Textile Design & Manufacture

"Dear Jules, I am writing to thank you for all the advice and support that you have been giving me since our first meeting at ISD. This help and support has played a key role in helping me build contacts in order to re-launch my business here in the U.K. since relocating from the U.S.A. Chatting and discussing my plans with you has built my confidence in moving forward. Your advice on developing a new website has proved very valuable. The Artwork is complete and my request for funding from Neath Port Talbot County Council was accepted, completing the 'back end' of the site is about to commence. I have my first meeting with regard to this tomorrow morning. I also found that the ISD Seminars on Social media were helpful and informative.Thank you once again for everything you have done. Even the emails of support that you gave me, I know they were written after work time had finished! I look forward to sharing the finished site with you, along with news of where I am in my Business Plan in the near future. Yours Faithfully, Jenny"
Jenny Lee Katz www.jennyleekatz.com
Ray Cole - Iron Hill Global Security & Products

"Jules your business card should read "The Enabler"! Your easy-going manner coupled with a voracious work ethic and intuitive knowledge of structure and marketing is phenomenal. Quite simply you enable people to reach their business and personal goals. Thank you. Kind Regards Ray Cole"
Ray Cole www.ironhillglobal.com
Karl Richards - Developing the Dragon W8 Mat
"I would like to express my sincere gratitude for the help, advice and ongoing support I have received from ISD to date. Being introduced to Jules Mallory Skinner, receiving advice and guidance from this quarter has proved utterly invaluable.The follow up in every way has been outstanding, thus giving me greater confidence to bring these ideas to the fore. Furthermore the fact that I know that any queries or questions I may have will be dealt with in a speedy and positive way once again adds to the confidence I have in the products, the support and indeed myself.I have absolutely no doubt Wales will benefit greatly from this medium, the seeds are being sewn in many quarters, the fruit will not be long coming, I commend and congratulate all involved. Yours sincerely,Karl N. Richards."
Karl N Richards
Ben Bendien - Raft Development Celtec Ltd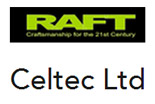 "I want to thank you and your ISD department for its invaluable assistance with our RAFT R2V project within Swansea's Metropolitan University. In simple terms the project has been entirely successful. Ian Williams and Matt Bellis have realised a theory I had been incubating since meeting and hearing Jules Mallory-Skinner at the ISD launch on the 29th May at the Waterfront - (thanks to Andrew Keen of MGBPR who kindly invited me).It was once again invigorating to have met Jules Mallory Skinner at Noah's Yard where he encourages engineers and artists to congregate every Friday to discuss their projects and offer active guidance. This led to him introducing me to eminent business people from Swansea – London and Switzerland who have invested with us. It also led us to your department and to resolving a technical non sequitur made possible with ISD's impressive academic and engineering excellence.  Again many, many thanks.  Best wishes, Ben Bendien"
Ben Bendien https://gust.com/companies/celtec_ltd
Mike Scott - Media Production - Foundee.com, Wedoinfo.co, Indycube CIC

"Just a short testimonial to emphasise the excellent guidance, advice and mentoring I have received from Jules Mallory Skinner and ISD over the past 12 months. Jules has provided a continued platform of well-considered advice that comes from a real understanding of the industries he is instructing on. His endless enthusiasm for developing new ideas and pushing business ideas forward has been hugely rewarding, as has his ability to network my business ideas in a smart and productive manner. Personally Jules' larger than life personality and boundless energy has been a real boost to both my-self and a number of associates, I will continue to recommend him to new clients and businesses."
Mike Scott www.foundee.com/profile/michael-scott | http://wedoinfo.co/ | http://greedypix.com/
Ross Blytt Jordens  - App Development & Media Production

"I am extremely happy with the service and support I have received from ISD Wales and in particular the team that have helped motivate, guide and mentor me. The ancillary services offered which are crucial to me as a new business, have allowed me to widen my product offering and build strong foundations of understanding in areas that were weaker, as well as networking and gaining professional standing in the local area. As a recent graduate from Swansea Metropolitan University myself, Mr. Jules Mallory Skinner and his colleagues have created a learning environment that is excellent and thorough. Many thanks from me and my business!"
Ross Blytt Jordens www.thunderhat.org
Jeff Francis - App developer - technologist - astrobiologist, Beta Omega Ltd - Sound Experience Ltd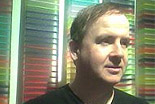 "Through my mentor Jules Mallory-Skinner, I have found my creative mirror and our intellectual and philosophical exchanges are likely to be a permanent feature of the future. Jules has the ability to holistically capture an idea and instantly assimilate new and interesting meaning and possibilities almost instantly. This is a completely unique and fascinating approach and is most certainly the sort of creativity my business needs to grow and succeed. In summary, I would like to thank the ISD Wales team for providing such valuable and dedicated 'creative' business support and I look forward to continuing my relationship with them and look forward to what future offerings they have in store. As an active maven of the business community in South Wales I proactively advocate their services"
JEFF FRANCIS https://www.linkedin.com/pub/jeff-francis/10/486/74b
Rebecca Buck - Sculptor & Ceramicist

"Julian Mallory Skinner and his colleagues at ISD have completely turned around the way I looked at my Studio Practice and now, at last, I have a focused approach to my Marketing. Through their guidance I now have the benefit of active Social Media links.  Julian helped me extensively to produce a Book about my work and a Website, all within my very limited budget. He guided me through the barriers to see I had the skills needed and his enthusiasm and energy propelled me into taking the initiative. Knowing I can call him at any time gives me the confidence to widen my horizons. I find it remarkable that the professional services of ISD are made available to the Self-Employed. My Micro-Business now has a chance of surviving these very difficult times where the market place for Sculpture is completely changing to an International stage dominated by the Internet. Julian and the Team at ISD run their lively Seminars in such a way that everyone feels motivated to speak out and share their dilemmas and I have found huge benefit in meeting Small Business holders in other fields. I would recommend ISD without hesitation and I look forward to attending more of their Seminars as my Business grows and it's needs change".
Rebecca Buck facebook.com/ospreystudios |www.arts-engine.org.uk/rebeccabuck | www.ospreystudios.wordpress.com
Matthew Burden - Chripractor & Chiropractic Product Designer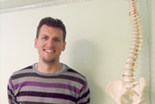 "Julian Mallory Skinner is a rare gem of a human being. Not only has he helped me immensely in my product development, but also the most amazing aspect of his guidance is the ability to get the vision, to keep the clarity of the end goal in mind... and get excited about it! I am so thankful to him and Chris Thomas of the ISD team. His ability to bring all aspects of business together from design teams, business funding, and most importantly a collaborative spirit to make business a reality is second to none. A creative dream-weaver of the business world!"
Matthew Burden BSc (hons), Doctor of Chiropractic & Chiropractic Product Designer http://www.matthewburden.co.uk/
Rob Alexander - EEESafe Ltd - White goods recycling
"Julian Mallory Skinner has been an exemplar model of support and encouragement to my new Business Startup. He's left no stone unturned in ensuring I've done all I can to optimise my business structure and advised me on all the elements one should have when beginning a new business. It's something I've done a few times in the past, but he appears to be the most connected person I've ever met and networking is an invaluable resource itself, when it comes to partnering with the right people and organisations to get the best start. I haven't attended any of the seminars he's promoted, but he's done everything to ensure I'm aware of sources of funding and maximising social networking opportunities. I plan to attend future seminars, as it's always great for any business to be fully aware of the latest technologies and business processes, as complacency is the enemy of success. I have recommended people to Jules as well, and they too speak well of his support. He's an invaluable resource to the business community in Swansea and I hope we can keep him around for a while longer! Kind Regards Robert"
Robert Alexander http://eeesafe.com/
Dan Hill - Bespoke Fine Furniture Designer/Maker

"I have been running my own furniture business in Swansea for 5 years and things were becoming a bit jaded as I was questioning its long-term viability. I came across the ISD Launch Pad initiative and enrolled on a seminar. I found the experience invigorating and informative and the chance to interact with other delegates really worthwhile. It made me realise that there are many other entrepreneurs locally with similar issues and experiences. Jules chaired the whole thing extremely well and created a positive "can do" attitude, which left me feeling that my business had places to go and things could be achieved. He followed this up with some one on one mentoring, which whilst he can't run my business for me, I found very useful to discuss ideas. It's great to have the ISD support available and it is a much-needed source of help and advice. I fully intend to tap into the ISD resources further in the future in order to grow my business and to maintain my involvement in the ISD network. Thanks Jules (and others) for your genuine interest and support thus far."
Daniel Hill www.newredfurniture.co.uk
Teg Lewis - Educational Play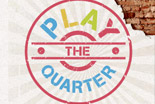 "Jules has facilitated many aspects of my business start-up process, his vast knowledge and business understanding has proved invaluable. I always look forward to our one to one sessions as I find his enthusiasm is infectious and it always leaves me feeling motivated and well guided to move forward with my project.  I have also attended The ISD workshops they have also been a great learning tool for me personally and for my business, they also provided a great networking opportunity to meet like-minded individuals. I would like to thank all the ISD team for all their help, advice and guidance, but especially Jules for all the returned emails, contacts and business links some of which were sent well after normal working hours and at weekends. Regards, Teg Lewis"
Teg Lewis www.theplayquarter.co.uk
Adam Harris - Architectural Designer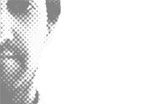 "Since the forging of a precious working relationship with Julian Mallory Skinner and the ISD team, a lot of positive change has come to fruition. Having practiced as an architectural designer under the company of Samuel Harris Limited since its incorporation back in early 2008, it was time for change in 2012. Through many discussions and contact time spent directly with Julian, which both provided a forum for discussion about the direction and change of the business, taking into consideration the effects of the economic climate, it was inevitable that my old practices of running a business had to evolve to provide a flexible and adaptable format for the continuation of practicing architecture. Julian's input cannot be quantified other than to say his input into the direction and development of ambitions for the new company, could only be described as priceless. His professional manner and passion has provided for the offering of advice upon many areas of business; business planning, product development, marketing, branding and personal development, to name but a few. It goes without saying that I continually speak of the work of Julian and the ISD team to a lot of entrepreneurs, with the introduction of 'you need the input of ISD' or alternatively 'you need too meet Jules'. I personally really appreciate the support that Julian and the team have provided to both myself and with the incorporation of the new company. 2013 has already been a great year, thanks to these special people. Thank you Jules! Thank you ISD. Kind Regards, Adam Harris".
Adam Harris Ltd https://www.linkedin.com/in/adamharrisdotme
Denise Davey - Social Media Consultant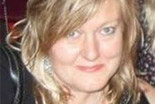 "Jules' infectious enthusiasm, drive, energy and passion in supporting me and other SMU cohorts has been phenomenal and relentless. His range and depth of knowledge across a diverse range of subject matter is awe-inspiring. And he is all the more appreciated in these difficult economic climes, where there is often little positivity to be found, especially for new ventures/start ups. He is also not afraid to provide constructive feedback where needed. If he thinks it's a non-runner or a venture of limited scope/success, he does not shy away from saying. It's too easy in business to surround yourself with 'yes people'/sycophants - Jules has a 'can do' mentality tempered with balance and reality.  He is approachable and accessible, even taking the time to privately meet a friend of mine returning to the States to start up a clothing company - his ideas and suggestions helped further galvanise her resolve and he came up with some very creative suggestions which she has already acted upon in the short time she has been back Stateside. I am also immensely grateful to have been invited along to Jules' weekly informal meet up in the Uplands to meet like-minded business people and entrepreneurs. Again, the benefits are not always tangible, but through Jules I have made a lot of useful contacts to help me in my immediate line of work and other activities, which had not originally occurred to me (e.g. PR, event production/promotion and social media crisis management). In closing, I am grateful to have such an enthusiastic, knowledgeable, well connected, supportive 'champion' in my corner. All budding entrepreneurs should have a 'Jules' in their life. Kind regards - and thank you so much for your continued support, energy and enthusiasm - absolutely priceless! Denise"
Denise Davey https://www.linkedin.com/in/denisedavey
Wayne Reynolds - Eco-Design, Architecure, Project Management and Consultancy

"The ISD courses and staff have been of immense value to Atriarc's growth and development over the last year. Taking the opportunity for inward reflection and re-examining my role within the company has allowed me to refocus my time and energy to growth rather than running day-to-day activities. To any business owner I would highly recommend attending the ISD courses, as in our case, even the smallest of changes has increased profitability and (as importantly) improved work-life balance (Wayne Reynolds, Director of Atriarc Planning)."
Wayne Reynolds www.atriarcgroup.com
Lorraine King - Product Designer, Musician and Multi-Media Producer

"I have only been on a few sessions with Jules to date, but I have found his input to be extremely helpful, insightful and encouraging. From the point of view of an entrepreneur who has a good idea but needs a sounding board, a plan and encouragement, Jules is a natural born motivator who has an ability to come alongside and offer support, spots the details and gives invaluable practical advice. I find his personal style of interaction refreshing because he has an organic approach to the pressures and nature of being an innovator and is always totally 'switched on'. This obviously comes from the fact that he has been in our shoes during his own varied career and therefore understands the needs of the self-starter.  For me, ISD has been a positive and helpful experience to date, indeed the whole team has been supportive and I have already learned a great deal.  Kind regards"
Lorraine King www.lorraineking.com
Tom Beeston - Product Designer

"I would like to take this opportunity to thank Jules, as he has been a very useful guide for me to help progress my ideas into business potential. The shelter and support provided by him and the rest of the ISD team has been invaluable. I have been lucky enough to have had Jules' input in several projects; his advice was of huge benefit and gave me the ability to add real substance to my business proposals. With his multitude of experiences across many different business sectors he was able to connect me to some very useful contacts to help further progress the concepts I was working on. Thanks again for all the flexible and encouraging advice received."
Tom Beeston www.thomasbeeston.co.uk
Siân Stanford - Architectural Glass & Mosaics

"Jules Mallory Skinner has been advising me about business ideas and expansion as a sole trader. His enthusiasm and ability to see business opportunities and put them simply so that I am able to stretch myself has been a great advantage. His advice is motivating and he has taught me the need for networking. During some of the ISD events I have made contacts with like-minded people and seen the need to work with people whose skills are necessary for me to succeed.I now work with a bookkeeper, Social net working coach, Website developer, and an Accountant. In addition I have joined a contemporary women's art group and am working towards our first exhibition. Prior to meeting Jules and ISD I did not have a Facebook account, nor any support to sort out figures, I had not heard about crowd funding, nor many of the grants and bursaries available. Jules and the ISD team are approachable and interested in what we are doing. I feel that I can ask for specific and general support and advice; and very much look forward to future ISD workshops that have been highly recommended. This service should enable far more creative industries to grow out of the Swansea area due to the very real nature of the support on offer, this is made possible by Jules and the team at ISD and I am delighted to be able to benefit from it myself."
Siân Stanford
Hayley Donovan - Games Designer and Developer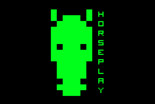 "Julian Mallory Skinner and his colleagues at ISD have been invaluable to me.I first went to ISD to help get my business started and to receive advice on the best approach to turn my ideas into reality. All the staff at ISD have been knowledgeable and friendly. I feel ISD has 2 main key members that have helped me thus far (also helpful advice from others especially Nadine and her printing background). Matthew Bellis for his informed, objective and patient approach in helping me gain the skills required to design my games and Jules for his enthusiasm, which has rekindled my faith in the idea. His vast knowledge, previous experience and sense of humour are turned into objective, informative knowledge to help source the best resources and approach to market. Jules also sends additional emails whenever he sees relative links or information that he feels could benefit my knowledge and business. I am looking forward to the next social media workshop as I can see how this would be invaluable to my company in helping me reach the next stage. I have previously attended the IP workshop, which left me with an informed plan of where to go next for the best way to protect my designs. These workshops not only pass on valuable information but also provide an excellent networking platform. I would like to thank all ISD staff, particularly Jules and Matt for their help, approachability and enthusiastic motivation. I leave each session feeling a step closer to reaching my goal and can contact them at any time for further advice.They have certainly helped me achieve my goals so far and give me faith that my final goal of starting my own successful business is attainable."
Hayley Donovan
Noah Redfern - Products for the licensed premised & leisure industry
"Meeting and Working with Jules Mallory Skinner has been inspirational, he enthuses and maps ideas, installing extra confidence to all he meets. I think he is a great asset to all start-ups in South Wales. He is up there as one of the wisest men I have met."
Noah Redfern
Geoff Thomas - GT Landscape Design
"Dear Jules, I am writing to thank you personally, for all you have done to assist my initiatives in the Swansea area. The ISD workshop I attended was most informative. But, I must say, your insights, advice and enthusiasm have been extraordinary and the contacts you facilitated are proving extremely fruitful. I am most grateful for your help and look forward to collaborating with you in the future.Sincerely,
G.L.Thomas (GT Landscape Design)
Ric Bower - Editor - Blown Magazine, Photographer - Editor Culture Colony Quarterly

"To whom it may concern. Jules has been providing creative and stimulating business advice to Blown Ltd for a number of months now. We have found his advice both pragmatic, honest and refreshingly clear. I would highly recommend any creative business to take advantage of the service Jules is offering through ISD. He is more than generous with his time and brings to bear the experience amassed from a lifetime working in the creative industries. We are very grateful. Yours sincerely"
Ric Bower www.ricbower.com